The History of Photography
Photography is the art of creating images by recording light with a camera. The word "photography" comes from the Greek words "photos," meaning "light," and "graphos," meaning "to write."
The history of photography can be traced back to the 18th century, when scientists and inventors began experimenting with ways to capture images with light. In 1826, Joseph Nicephore Niepce created the first permanent photograph. Niepce's process was slow and cumbersome, but it was a major breakthrough.
In the years that followed, other inventors made significant progress in the field of photography. In 1839, Louis Daguerre invented the daguerreotype, which was a much faster and more practical process than Niepce's. The daguerreotype quickly became popular, and it was the dominant form of photography for many years.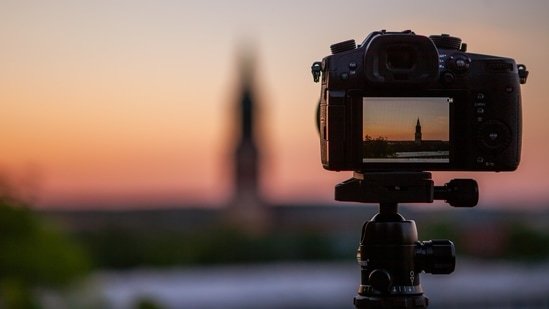 In the late 19th century, the invention of the negative-positive process made it possible to create multiple copies of photographs. This led to the growth of photography as a hobby and an art form.
In the 20th century, photography continued to evolve. The invention of the 35mm camera in 1913 made it possible for people to take photographs easily and affordably. The development of color photography in the 1930s made it possible to capture the world in full color.
In the 21st century, photography has become even more accessible and versatile. Digital cameras have made it possible to take and share photographs instantly. The development of photo editing software has made it possible to manipulate photographs in ways that were not possible before.
Today, photography is a global phenomenon. People all over the world use photography to document their lives, to express their creativity, and to share their stories.
The Importance of Photos
Photos are important for a number of reasons. They can be used to document memories, to share stories, and to create art.
Memories: Photos can help us to remember important events in our lives. They can also help us to connect with our past and to learn about our family and friends.
Stories: Photos can be used to tell stories. They can be used to document historical events, to capture the lives of people, and to share personal experiences.
Art: Photos can be used to create art. They can be used to express emotions, to capture beauty, and to create unique and striking images.
Photos are a powerful way to communicate and to connect with others. They can be used to share our experiences, to learn about the world around us, and to create lasting memories.
The Future of Photography
The future of photography is bright. As technology continues to evolve, new and innovative ways to take and share photos will emerge. We can expect to see more use of artificial intelligence, augmented reality, and virtual reality in photography. We can also expect to see more creative and experimental uses of photography.
The possibilities are endless. The future of photography is full of promise.