How to Make Money As an Artist
For many artists, creating work to sell is only one part of an art career. In fact, the most successful artists have tapped into multiple ways of making money from their art and training, so diversification is key!
While we can't all be Jeff Koons or Damien Hirst (two of the world's wealthiest living artists, each worth several hundred million dollars ), we can diversify and use our artistic talents across the art and design arena to make a decent living.
The most popular income streams for artists are teaching and running workshops. Below, we look at more ways for artists to make money from their art.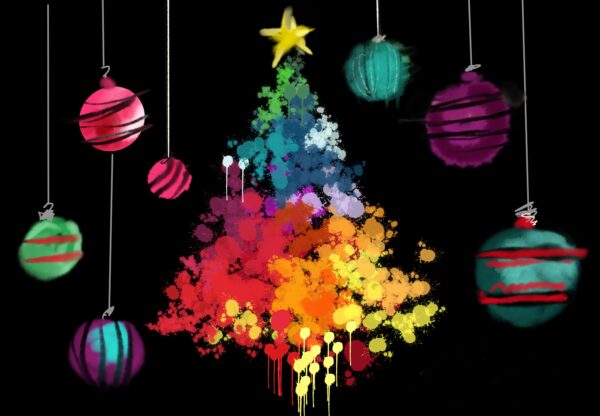 Sell prints and greeting cards
Why create something once, when you can sell it dozens (or even hundreds) of times? Throughout an artist's career, they might sell original paintings for thousands of dollars, but creating good quality prints and greeting cards from those paintings can earn you much, much more. Just ask painter Jack Vettriano, whose famous works earn him around $6 million in print royalties every year.
Greeting cards may sell for a few dollars, but they can be a gateway to your artwork for fans. Ensure you include all your details: name and website at a minimum. That way those who receive the card can go online and buy their own stock of your cards, or a more expensive framed print. If your work is seasonal or landscape in style, your work might lend itself to a calendar. Make sure you have them ready and start promoting them by October for the Christmas sale rush.
Read more about how to market your art for the holidays.
Offer digital downloads
Use your online presence to offer digital products of your artwork. If done well, you can make money at the click of a button. 
You've already done the hard work of creating the art, so offer people the chance to pay to download your work. Modern second-seller sites can help set up processes that only allow one download and one print, so you don't need to worry about reproduction. Once you are confident, you can set up your own site.
Read more about how to create prints of your artwork.
Create commercial art
Commercial art may be about creating a series of works for a specific building or business. It may be commissioned along a theme or subject to match the organization or it could be prints of existing works that match a company's ethos.
The good news is that commercial art can be lucrative and can expose your artwork to a new audience, developing your art career and increasing your earning potential.
There may be other types of businesses looking to decorate their walls with original artwork, including offices, cinemas, restaurants and cafes, and other entertainment venues.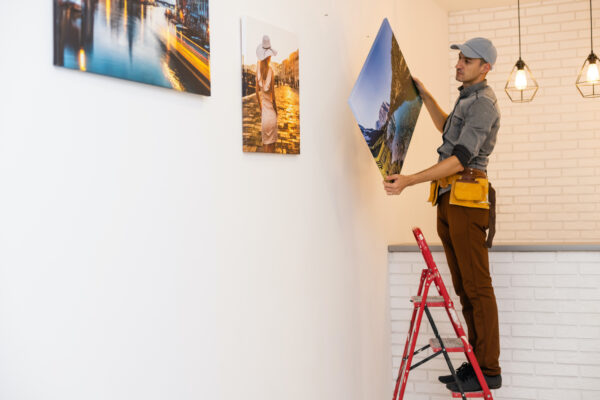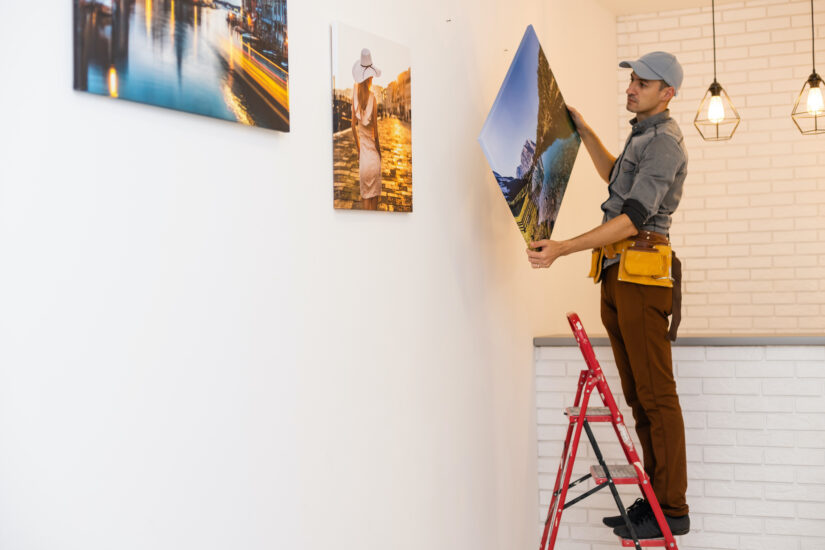 How do you get these lucrative commissions?
You will need a high-quality portfolio of your work that has been chosen specifically for a business organization. So it is important to do research. 
Keep an eye out for new businesses, office spaces or restaurants that will have a budget to decorate. 
Find out what kind of business they are before you put together a portfolio of work to complement their service. This might mean seascapes for a seafood restaurant. 
Landscape artists might find a home in environmental organizations or marketing companies.
Portrait artists can offer staff drawings rather than the usual head and shoulders photographs that go on to corridor walls to introduce customers to the people who work there.
Once you have your portfolio, find out who has the buying power. You've put in a lot of effort into curating your portfolio just to leave it at the door.
Display your work for free
In addition to purchasing commercial artwork, public venues can act as unofficial galleries, showing work for sale for free. This might seem like a cheeky way to get your art on their walls for free (and it is), but it can be worth it for the artist too to generate more sales. 
Consider how many people pass through a restaurant in just a week. It is likely to be many more people than would go to a gallery. You can also think about how long someone could potentially be sitting looking at your work (at least three courses). Far more than they would spend standing in front of it in a gallery.
A word of warning from an artist who has been there: artworks can find themselves damaged if shown in more lively public venues like bars.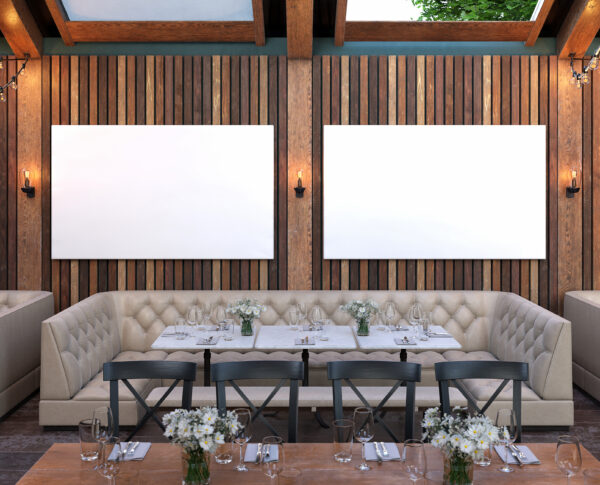 Rent your artwork
We do it with designer handbags, and increasingly with couture, but some commercial galleries have been offering art for rent for decades. There are even special companies that specialize in renting art. The benefit is that businesses can regularly change the work on display. Why not offer that service yourself? Here are a few points to consider before reaching out:
Create a rental agreement
Decide on rental prices
Consider hanging and framing needs
Offer a consultation service
Team up with other artists to offer a more varied menu of mediums and genres
Teach
One of the most popular ways for artists and makers to make money is to hold practical workshops and art classes. Get the content right for your workshop and you will discover an endless supply of keen students. Most will be looking to enjoy a pleasant few hours, meet people and go home with something they have created. All you need to do is supply all these elements and wait for people to sign up (with a bit of publicity, of course).
The most successful workshops tend to be the practical kind, which allows students to take away something they have made. This might be a lampshade, a picture frame, a simple piece of jewelry, a watercolor painting or a print.
For fine artists, you can offer a series of classes designed to teach skills such as drawing, painting, pottery or photography.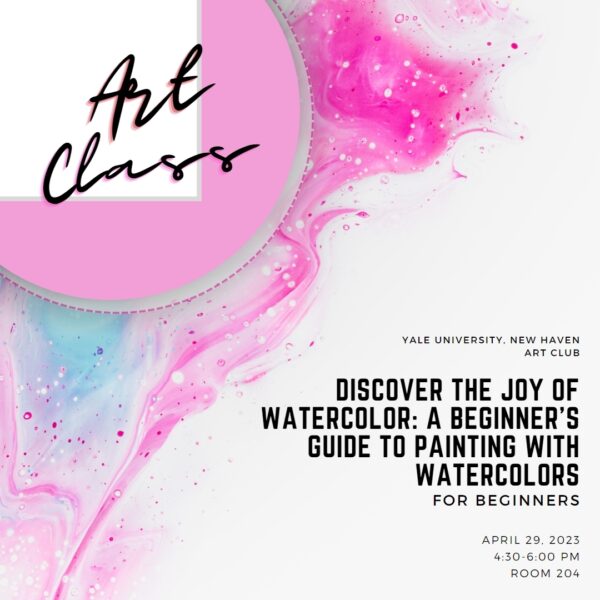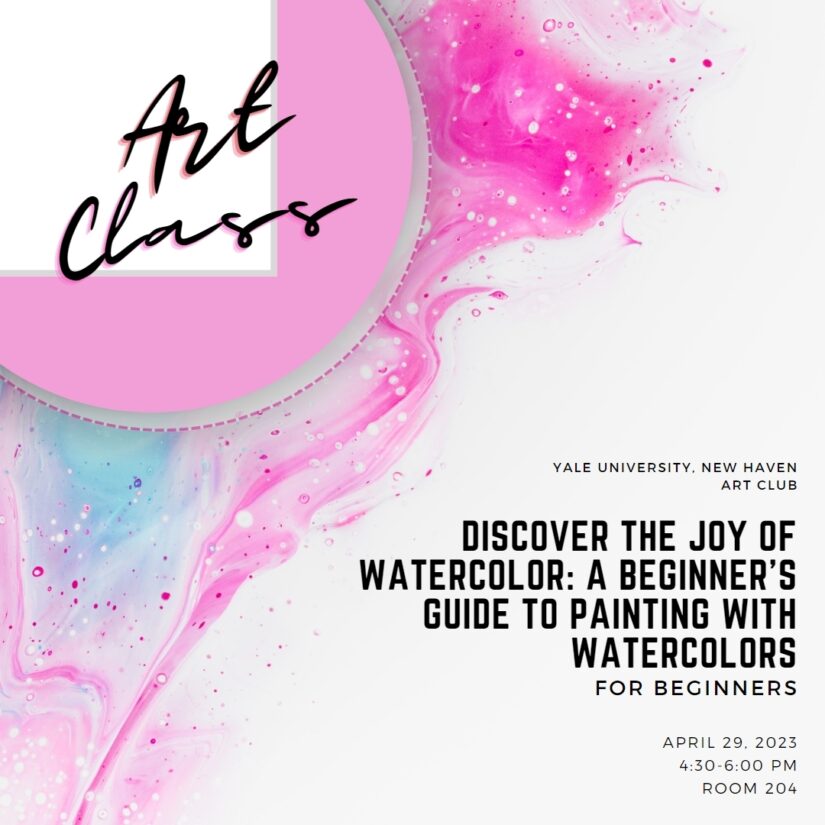 What to consider before offering a art class or workshop
Consider your skills and ask yourself what is transferable (teachable).
Look at what your students will get out of attending a class or a workshop. Being clear about course outcomes will help you market the course and ensure satisfaction in your students.
The most successful practical workshops allow students to leave with the finished item.
Decide what is realistic for a beginner to make within a specific timeframe. Keep it simple to help ensure success.
Price – At a minimum, you will need to cover all of your material costs. Then add in something for your time — after all it is a business and you should be compensated for your time and knowledge. And don't forget to include the price of some coffee and cake.
Venue – You may be lucky enough to have a large studio that can accommodate several people or run one-to-one or couples courses. If you want host larger classes, renting a venue for your workshop or class will add to the cost of your workshop or class.
Number of students – This may be based on the space available, but you will also need to consider access to equipment and how much one-to-one time each student will need.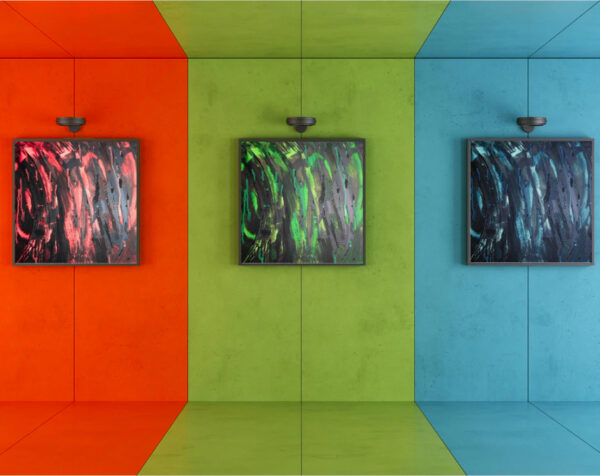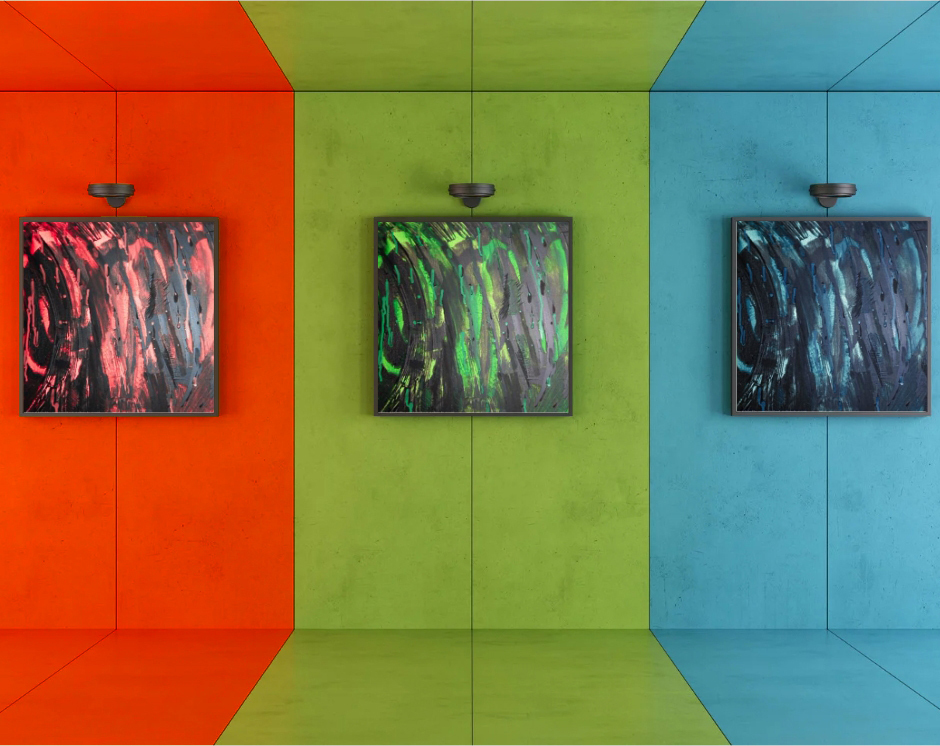 "I like this, but do you have it in red?"
Make interior-design-friendly work. That means creating artwork that is framed and ready to hang in convenient sizes for living rooms, bedrooms and kitchens. 
Read more about how to sell more artwork through interior design
Accept commissions 
If you are a landscape or seascape artist, offer a service to create paintings of a favorite view. If you are a portraitist, take photographs of family groups and turn them into paintings.
And abstract artists? Consider offering prints of your work in different sizes and your style in a choice of color combinations, just like the great American Abstract expressionist Mark Rothko.